Your Next Career Move Might Be Easier Than You Think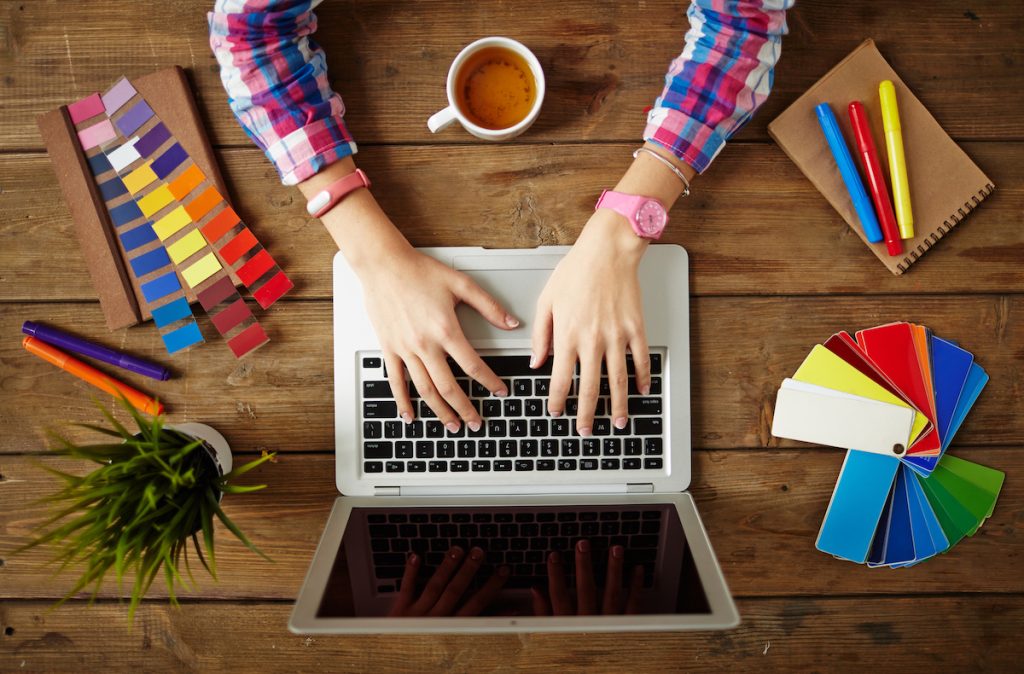 If you feel trapped by an uncertain career path or frustrated by a fruitless job search, perhaps you need a shift in perspective. 
Recent trends show that developing "adjacent" skills relative to your existing strengths can lead to more career opportunities and higher wages. It's increasingly rare for someone to work for one company in one job on the same trajectory for the duration of their career. 
Instead, people are broadening their skill sets, developing a rich portfolio of different areas of expertise across a variety of industries. That doesn't necessarily mean they are constantly returning to conventional classrooms for retraining or pursuing higher degrees.
As a recent piece in Ness Labs suggests, those who are flourishing in their job searches and careers are working to remain flexible and agile. They look at honing their "adjacent skills" – skills that are close to or related to the ones you already have.
This approach allows you to leverage existing skills to acquire adjacent skills. And by developing adjacent skills, you're naturally going to be more confident since you're simply reinforcing much of what you already know.
"While deep expertise in a given domain can lead to a successful career, it is also a more rigid approach which may limit the number of lateral opportunities," the Ness Lab piece states. "In contrast, adjacent skills can open doors and foster serendipity in a career."
We like that word, "serendipity." It's one reason one of our co-founders was able to join JazzJune. His career began as a journalist, covering a wide range of topics before becoming a freelance author where he continued to broaden his experience. Later he transitioned into a career in marketing.
At each turn, he looked toward adjacent skills to successfully make the move. Here are just a few examples of how you can take an existing skill and translate it into an adjacent skill. (Credit: Ness Labs).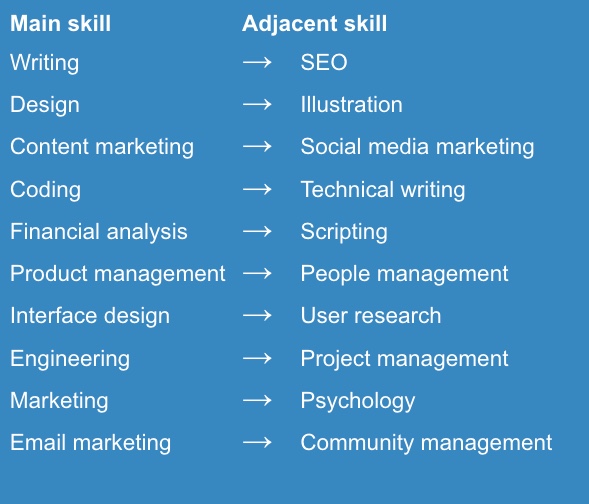 At JazzJune, we love helping people develop their adjacent skills to make the most out of their career. Whether you're just starting out and looking to broaden your opportunities or you are a seasoned vet seeking a change of pace and perspective, JazzJune wants to help you on your journey.