A Meaningful Moment for Movements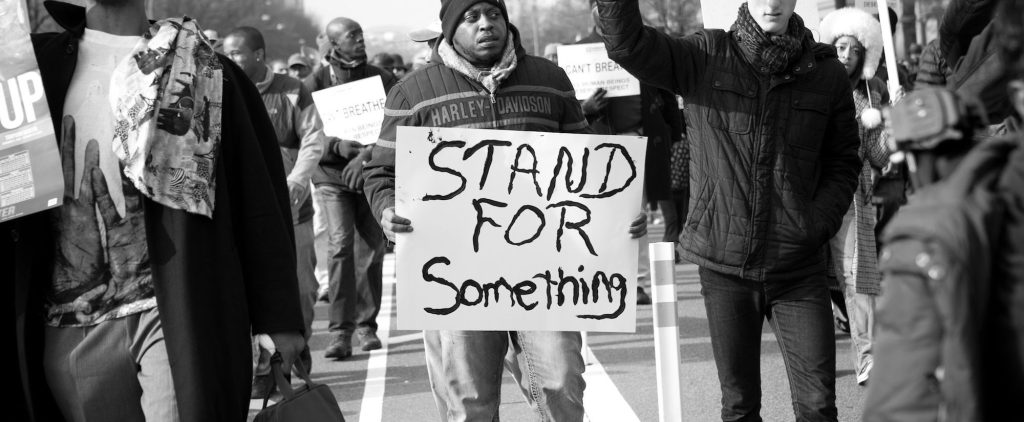 When is a brand more than just a logo or a slogan? When does a company's identity transcend its product? When people are moved to action. When they are compelled to tackle a problem. When they demand justice in an unjust system.
Nike has done it with its embrace of Colin Kaepernick and the Black Lives Matter movement. REI did it with its #OptOutdoors campaign promoting outdoor recreation as an alternative to Black Friday shopping. The Sky broadcasting group uses its powerful voice to serve the movement against single use plastic.
In a recent article, Solitaire Townsend made the case for how companies can serve or support a movement as a meaningful brand reinforcement. And it's not just about the bottom line. 
"Brand purpose is about your business," she writes. "Whereas movement-making is about your consumer: what she cares about and how you're going to partner with her to change the world."
And it's the younger generation driving the movement moment. "The new wave of movements are being led and fed by the millennials who have been dubbed the 'crusader generation,'" Towsend writes, "a whopping 94% of whom want to use their skills to benefit a cause, and 77% have already gotten involved in charity or change-making."
At JazzJune, we have made no secret of our intention to revolutionize remote learning and create 1 million jobs in the process. It's ambitious but achievable when we harness our collective energy and enthusiasm.
Even before our first social media post, JazzJune established our 5Gs – the guiding principles for our company: Goals, Giving, Gigs, Growth and Green. We could easily get behind any of these as a movement, but we want JazzJune's users to show us how we can do the most with our platform. 
Is it about empowering learners and equalizing education for all? Moving from conversation to action around systematic racial injustice? Is it something else altogether? 
We want to hear from you. Leave us your suggestions below. Let's make a difference together.